Hotel Info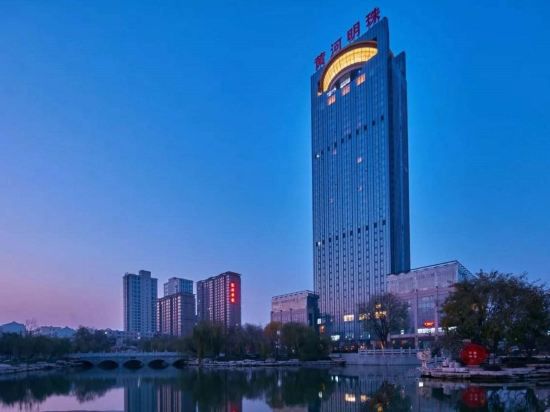 Grand New Century Hotel Hancheng Shaanxi
is located in the south of the east section of South Qiao Road (Zhenzhou Park) in the new urban area of Hancheng City, adjacent to Xiyu expressway. It is a landmark building of Hancheng City.
The hotel is invested and constructed by Xihan group. The building is 42 stories high, with more than 300 rooms (sets) of various types, and the rooms are fully equipped.
The catering area of the hotel has guofengtang box, Jinjue box, sijixuan restaurant, shuiyiba, Mediterranean full-time restaurant, ecological restaurant, revolving restaurant and other catering areas, with a total of more than 1800 seats.
The banquet area has more than 2000 square meters of luxurious pillarless banquet hall and 15 other conference rooms of different specifications. It is the preferred place to undertake various large and medium-sized conferences, news conferences, senior business conferences, banquets and cocktail parties.
The hotel is also equipped with constant temperature swimming pool, spa, gym, chess, KTV and other recreational facilities, which is your new choice for business stay.
Breakfast price
: CNY38($5.7) / person
Breakfast time
: 07:00-10:00
Breakfast type
: Buffet